---
The West Glacier Motel became Jabo Central. Eating together and talking weren't the only things we did, but they figured importantly. We celebrated Saturday with huckleberry pies (provided by AC) for the birthday of Bill Stieg, Scott's dad. Another highlight (for us, at least, if not the other Motel residents) was the evening music and singing. Email Bill/Lou if you'd like a copy of the CD.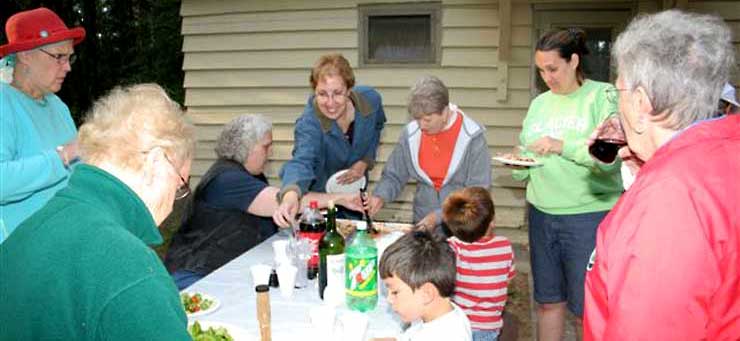 A group of us joined Mom and our tour guide Don for a very informative and enjoyable four hour lecture-drive through the park. Don spoke equally knowledgeably about geology, ecology, history of the Park and of the Blackfeet Indians, education and government policy, and the stories behind the names of Park features.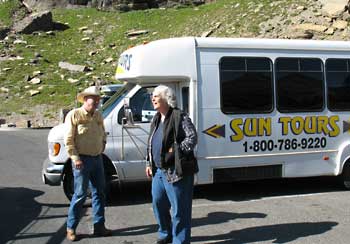 Other groups went their own ways and had their own adventures, whether inside the Park or in the surrounding area. Most reported sightings of the white mountain goats, and of their startling ability to spring up near-vertical rockfaces.
After the bus tour, Mom's group was treated by AC to a nice lunch in the Lodge's main dining room. "Taking the table" we learned is the Oklahoman expression for handling the tip, which AC did as well. However spoken, it was much appreciated.