(left) Day and Jesse stand like tourists before the famous museum (the name of which I am embarrassd to admit I forget, but which sounds something like "Riechsmuseum")
(below) Day with the bronze lizards.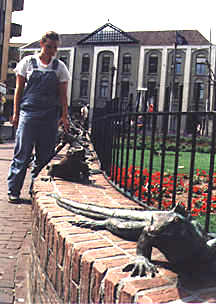 (below) This square with a giant outdoor chess board honors a Dutch Grand Master, and seems continuously in play during any reasonable weather. Jesse got up the courage to challenge a local and played respectably well.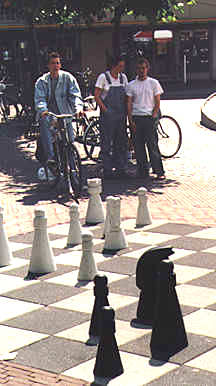 (above) Jesse sends an email from a street-side cyber-kiosk