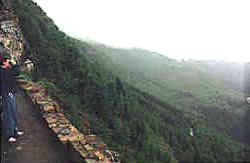 Gabe looks over the valley


Sunset over South Dakota.
I took this picture intending to send it to The Straight Dope with the question: "If the Sun is 93 million miles away and therefore its light arrives in essentially parallel rays, how come these beams aren't parallel?" Anybody have an answer?